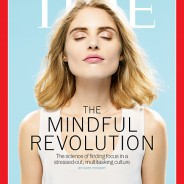 A group of researchers from the Cleveland Clinic, a well respected medical school and research center, published a study in the Annals of Behavioral Medicine that clearly validates the use of online courses to teach mindfulness based meditation. The team enrolled about 700 people in a randomized, parallel, controlled trial, with a control group that received no intervention. The subjects were recruited from clinics, referrals, web sites, and flyers, and were self selected. Generally the subjects were well educated and computer literate prior...
read more
Since the Tibetan Losar celebration for the New Year of the Wood Horse is on March 2nd, I thought it would be useful to share some of the customs and rituals around this important holiday. Losar marks the most important holiday for Tibetans, and is celebrated over several weeks with rituals and dances. It is a lunar holiday, falling on a new moon usually in February or March. Sometimes it coincides with the Chinese New Year celebrations, but this year it does not.  Most of the rituals performed in Tibetan monasteries  precede the actual day...
read more
In case you missed it, TIME magazine recently ran their cover story about the many benefits of mindfulness. TIME has been criticized in some quarters by choosing to lead in this story with yet another image of an attractive young blond woman model with her eyes blissfully closed. The Huffington Post and others have attempted to give a bit more well rounded presentation of the topic, but generally the mass media, and many of the health care professionals and scientists who have begun to have an interest in meditation, have a pretty limited...
read more
We will enjoy teaching in Cork once again this spring, bringing to the beautiful Emerald Isle the teaching of the Five Elements, April 4-6, 2014. The teachings of the Five Elements help us to feel vitally connected with the world in which we live, and can help purify and balance our emotions and views of ourselves. We will work from the ancient Tibetan teachings on the Elements, as described in the book Healing with Form, Energy and Light. For further information contact Mary Sky.
read more
January 11 – February 22, 2014. This course is based upon videos of Tenzin Wangyal Rinpoche exploring how each of the five elements relates to our daily experiences, emotions, and relationships. Rinpoche guides meditations for each of the elements, designed to help clear our obstacles and bring balance to our lives. Each section of the course includes a video of Rinpoche's teaching, Rinpoche leading a guided meditation, readings from Healing with Form, Energy and Light, and assignments for journal writing, discussion, formal and informal...
read more
This March 24-29, 2014 will mark the final retreat of the first European Three Doors Academy, near Goldberg, Germany. This will be the culmination of two and a half years of intense inner work by our trainees, and will include a graduation ceremony lead by Tenzin Wangyal Rinpoche, Raven Lee and John Jackson. The Academy is a program designed to support individuals' deep processing, change and inner growth through a series of secular meditations of the Body, Speech and Mind. Participants use these practices to transform themselves in...
read more
March 21-22, 2014 we will be in Skanderborg, Denmark leading a retreat on the ancient Tibetan smoke offering rituals. For thousands of years, the wise that have come before us have respected and connected with the forces of nature. If you yearn to reconnect, to live in harmony with the world we call our home, join us for this weekend of ancient sacred ritual and meditation. We will work through the Tibetan smoke offering practices of sang chöd and sur chöd to make peace with the forces of nature, and with ourselves. These simple practices,...
read more
We are very pleased to share that we'll be offering a Taste of the Three Doors program in Dortmund, Germany, March 14 – 16, 2014. This "Taste" program is meant to introduce people to the simple meditative approaches of the Three Doors program, and provides easy to use methods to help our lives be more open and joyful. This is a wonderful opportunity for people who are interested in starting a meditation practice, and is complementary to the spiritual beliefs of any tradition. For further information and registration...
read more
Yes, that's right! We are working on a new online course with Tenzin Wangyal Rinpoche on the Three Heart Mantras of Bön. We are doing the video production in December, and if all goes smoothly, we hope to have the new course available on the Ligmincha Learning site by late spring or early summer 2014. The Three Heart Mantras are used in many different meditations in the Bön tradition, and play a major role in the ngrondro practices. They are said to be the essence of enlightenment in sound and energy, and as we sing or chant the mantras...
read more