Nature as our Spiritual Refuge
A five afternoon workshop
May 7 – June 11, 2018 5 – 7 pm
Nearly everyone feels nourished, refreshed and renewed when we spend time in Nature. This series of afternoons in beautiful natural settings will support deepening our experience of the healing spiritual qualities of the pure natural presence of the elements. This training is drawn from Tibetan practices of connecting to earth, water, fire, wind and space, to heal, renew, and bring balance to ourselves as well as to the earth itself. Each session will include an introduction to techniques to experience and bring balance through a specific element, time to practice and deepen your spiritual connection the elements in nature, and group discussions around the fire to share experiences and impressions. You will come away from this series with a deep wonder and appreciation for the healing power of our natural world, with tools that will support you to bring balance to yourself and your surroundings the rest of your life.
This is part one of a two part series. Learn more about part two, which deepens the spiritual experience of living with nature. Learn more…

Dates & Times: 5-7 p.m, Sundays, May 7, 14, 28, June 4, 11, 2017. All sessions will be recorded, so if you miss a session you will not miss a teaching.

Location: Near Crozet, Virginia. All sessions will be outside, so bring a cushion or stool, and insect repellant.

Cost: $225. There is a $20 discount when you register for both Parts 1 & 2 at the same time. Register now, being sure to choose the correct course with the pull down menu: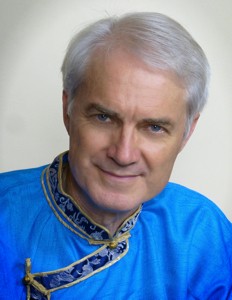 John Jackson, M.Ed., has practiced nature-based meditations for over 25 years throughout his travels around the world. He leads meditation retreats throughout Europe and the Americas and online, but calls Crozet his home. He has studied in Tibetan monasteries in Nepal and India, is the director of the Chamma Ling retreat center near Crestone, Colorado, and was on the faculty of the UVA medical school 23 years. He is known for warm and easy connection with people and nature.
---