Nature as our Spiritual Refuge
A six afternoon workshop
July 9 – August 13, 2018
All indigenous spiritual traditions of the world know that nature is filled with spirit, is alive, and responds to people with right intention. In this series of six afternoon sessions we will explore and connect to the spirits that live within the trees, stones, streams, ponds, fires, winds and sky. In the first part of the Healing with Nature series we learned to connect with the pure elemental energies present in nature. In this second stage we learn to connect directly with the spirits that live within nature. Nature is eager to once again be in relationship with humans, for our ancestors around the world had regular contact and personal relationships with the spirits of nature. It is essential to return to right spiritual relationship with our world, so that the world may regain its balance, for humanity has ravaged the earth, our home. If you yearn to reconnect, to feel blessed and in deep relationship with our natural world, please join us.
Learn more about Part 1 of this series.

Dates & Times: 6-8 p.m, Sundays, July 9, 16, 23, 30, August 6, 13, 2017. All sessions will be recorded, so if you miss a session you will not miss a teaching.

Location: Near Crozet, Virginia. All sessions will be outside, so bring a cushion or stool, hat and insect repellant.

Cost: $270. Price reduced to $250 for those who also register for Part 1 at the same time.  Register now, being sure to choose the correct course with the pull down menu: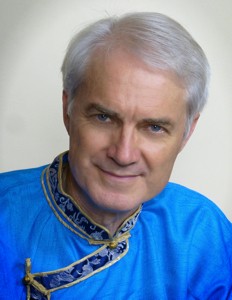 John Jackson, M.Ed., has practiced nature-based meditations for over 25 years throughout his travels around the world. He leads meditation retreats throughout Europe and the Americas and online, but calls Crozet his home. He has studied in Tibetan monasteries in Nepal and India, is the director of the Chamma Ling retreat center near Crestone, Colorado, and was on the faculty of the UVA medical school 23 years. He is known for his warm, easy connection with people and nature.
---