Sintra, Portugal, 13 – 19 July, 2019
Sponsored by Ligmincha Portugal
The spiritual path leads to inner insight and deep connection with nature. Through a clear understanding of the primal elements, earth, water, fire, air and space, one can balance emotions, thoughts and actions, leading to a rich and peaceful relationship with ourselves, others, and our world. In nature we clearly see the elements at play, and through our spiritual practice, become deeply appreciative of our natural environment and our responsibility to respect and preserve. Through appreciation and respect, right relationship and action manifests.
Experience the world as a sacred place and you will be gradually transformed into sacred being. Bring your inner elements into harmony, bring balance to yourself and the world, and discover the source of joy in your life. Take only what you need, knowing that all is life, all is sacred. These are the ways of the spiritual path of the five elements from the ancient Bön tradition.
This retreat in the beautiful natural setting of the Sintra-Cascais Natural Park will provide many opportunities and methods to directly connect to the elements of earth, water, fire, wind and space. Teachings will be on the grounds and in the meeting hall of the retreat centre. We will practice on the centre's grounds,  in the mountains, on the beaches and in the wonderful sunlight of Portugal. Families are welcome, and there will be plenty of free time to explore the wonderful sites of the area. This is an opportunity to relax, renew and reconnect with the natural sources of our being. We will explore intuitive ways to connect directly with the power and healing energy of the elements in nature through mantra, mudra, touch and immersion.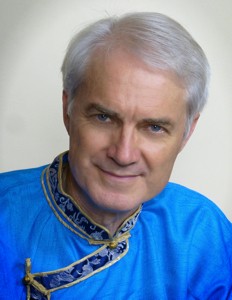 John Jackson, M.Ed. is a meditation teacher and life coach who has been practicing over 40 years. He has spent lengthy periods of time in retreat in in Nepal, India and Tibet, leads workshops across Europe and the Americas, and teaches frequently online. He was the director of the Chamma Ling solitary retreat center in Crestone, Colorado for over 15 years, and loves to open the healing doorways of the heart through nature. He is known for his warm and easy teaching style.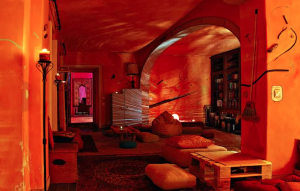 Location: The retreat will be held at the Almáa Sintra Hostel & Retreat Centre, near Sintra, about 40 minutes from Lisbon by public transport. The beautiful, serene grounds and facilities of this eco-retreat are perfect for deep relaxation, renewal and connection with nature. Participants will sleep in 5 to 8 person dorms, and enjoy delicious vegetarian meals prepared by the gracious staff. A few two and three person rooms are available for couples and families upon request. Most meals will be in their dining room, but when we visit other places to enjoy the elements the kitchen will pack us lunches. Please explore their web site to get the feel for this wonderful facility and its beautiful location: https://www.almaasintrahostel.com/
Cost & Registration:  The retreat fee includes lodging, all meals and teachings for the full six-days. We offer a sliding scale from €875 to €675 to adjust for people living across Europe with varying incomes. Please honestly consider your situation including how much you might typically spend on a six-day holiday in a beautiful location like Sintra, and choose the fee that you can afford.
People are welcome to bring their families. Children or partners not attending the teachings are only €450 for six days, including meals. Parents will be expected to supervise their children and engage them with appropriate activities. There is a swimming pool at the retreat center, and it is walking distance to Sintra's attractions.
Payments should be made by bank transfer to:
John Marvin Jackson
IBAN     DE19 7001 1110 6055 0422 66
BIC/SWIFT     DEKTDE7GXXX
Please include name(s) of participants and email contact.
If you cannot pay via bank transfer and need to pay via credit card or other means contact us to make the necessary arrangements.
Refunds: If you have registered and paid, but you have to cancel, you can receive a refund. The refund depends on the time you withdraw your subscription. The part that you get back depends on when you inform us. If you are unable to come yourself, you can transfer your application to someone else.
– more than 30 days before the start of the retreat: 100% refund
– up to 2 weeks before the start of the retreat: 75% refund
– up to 1 week before the start of the retreat: 50% refund
– less than 1 week before the start of the retreat: no refund
– do not show up without notice: no refund
Questions about any aspect of the retreat? Contact us.
Brief Schedule:
Saturday: afternoon check-in, dinner, introduction
Sunday: Introduction to the causal approach to the elements; Grounding in the stillness of Earth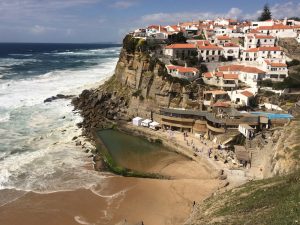 Monday: Introduction to the purifying, calming essence of Water. Afternoon spent at the coastal beaches.
Tuesday: Introduction to the joy and creativity of Fire. Afternoon free to explore local castles and forest. After dinner discussion around the fire.
Wednesday: Introduction to the freedom and energy of Wind. Afternoon exploring the mountains, experiencing the ocean winds.
Thursday: Connecting to the vast openness of Space. Sky gazing. Afternoon resting in space.
Friday: Putting it all together, goodbyes. Check out by noon.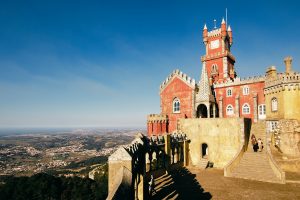 Local sights: Sintra was for centuries the preferred place to summer for Portuguese royalty, and is blessed with amazing palaces, castles, estates, and gardens. Only 30 minutes by public transport are beautiful beaches along a spectacular coastline with picturesque villages. And of course Lisbon is only a short trip, for those wishing to explore the fascinating capital before or after the retreat.   Learn more about the beauty of Sintra: http://www.sintraromantica.net/
Please join us for deep renewal and relaxation, and be healed through your spiritual connection with nature. To get a taste of the meditations, enjoy the short earth based meditation led by John below.