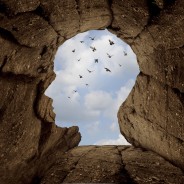 Inspire (in-ˈspī(-ə)r): – to influence, move, guide, stimulate, motivate, encourage, influence, or energize What sort of qualities might make one be described as an inspirational leader? And how might we become a leader that inspires others to do their best? The words move, guide, motivate, encourage, should be leadership actions that all managers aspire to, yet how many inspired leaders have you experienced? To start on the path to being an inspired leader it helps to become self aware, aware of how you are perceived by others, and...
read more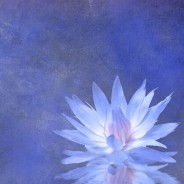 It takes only a few minutes to clear our mind and become more centered. Try using this simple five minute exercise when you are feeling stressed. First find a quiet place where you will not be disturbed and sit so that that you are comfortable, with back erect but relaxed. Take a few deep breaths, and let any tension flow out as your exhale.  Then just follow the steps in the video. In a few moments we can really change our attitude for the better.
read more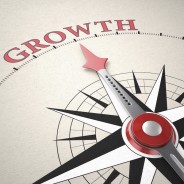 People seek out a coach for many different reasons. Sometimes life is presenting so many challenges and options, it helps to have another clear mind to sort through all the possibilities and design the simplest and most enjoyable way forward. In the process we may discover new insights and clarity about what we wish to do with our life. Many traditional cultures included rites of passage that helped each person discover who they were, and what held meaning for them in their lives. That has been lost in modern societies, and many people never...
read more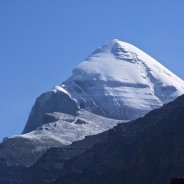 We have recently finalized the plans for a number of retreats in 2016, which offers a great variety of different topics, from the Six Lokas, the Tibetan tsa lung yogas, Healing the Earth, Healing Yourself, and several others. We'll be traveling to Ireland, Switzerland, Poland, Italy, Portugal, Columbia, and across the US. New events and courses will be added to the calendar page as they evolve.
read more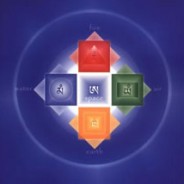 March 12 – April 22, 2016 This spring we are offering the 6 week Five Elements course online on the Ligmincha Learning site. This is a great way to gain a deep understanding and experience of how the Five Elements manifest within ourselves and our world. In addition to numerous teaching videos and audios by Tenzin Wangyal Rinpoche, we also use the book, Healing with Form, Energy and Light. To learn all the details about the online course see the Ligmincha Learning site. People are welcome to join after the course has started. I recently...
read more
This introduction, produced for guests of the Chamma Ling retreat center in Crestone, Colorado, gives a historical context for the Bön tradition, then proceeds to explain the distinctions of the four major forms of meditation in the tradition.
read more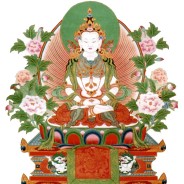 January 16 – March 5, 2016 This online course reveals a very effective means of self discovery and transformation, based upon the ancient system of the Six Lokas, or realms of existence. On one level these realms of existence can be understood as realities separate from our own, and are traditionally described as the realms of the gods, demigods, humans, animals, hungry ghosts, and hell beings. In the mythology of these realms, each suffers from its own distinct malady, for example the gods are spiritually lazy for they live such a...
read more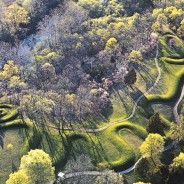 A spiritual friend once remarked, "I don't go on vacation. I travel on pilgrimage." What might this mean? According on one dictionary, pilgrimage is: a journey to a place associated with someone or something well known or respected; life viewed as a journey. Pilgrimage as a sacred passage is practiced by most, if not all of the world's spiritual traditions, with many beautiful variations and themes, and all seem to share a goal of self-transformation, discovery and renewal. From the Hajj to Mecca by Muslims, to the sacred journey to bathe in...
read more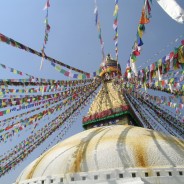 Yes, that's right! We have created a new online course with Tenzin Wangyal Rinpoche on the Three Heart Mantras of Bön. We are editing the videos and producing the course materials now, and the new course will be offered June 4 – July 4, 2014. The Three Heart Mantras are used in many different meditations in the Bön tradition, and play a major role in the ngrondro practices. They are said to be the essence of enlightenment in sound and energy, and as we sing or chant the mantras our awareness is transformed to be in union with the...
read more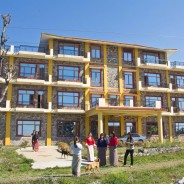 Lishu Institute is the fulfillment of Tenzin Wangyal Rinpoche's vision of providing a retreat center and study program for western students to do long-term, in-depth study and practice of the Bön teachings.  It took some time, effort and research for Rinpoche's aspiration to manifest and in January 2009 Lishu Institute became the owner of land in Kotra Kalyanpur outside of Dehradun, Uttarakhand, India.  This significant step was possible due to the devotion and involvement of Geshe Thupten G. Negi, a Tibetan-Indian and a Bön Geshe.  Because...
read more