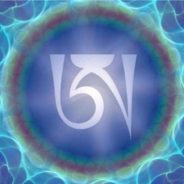 Tibetan Bardo-teachings and the Near-Death-Experience 18 October evening through 20 October afternoon As we and our loved ones enter into the last stages of life many questions arise. What happens after death of the body? How can I prepare? How can I best support my loved ones as they near this great transition? In this weekend we will look at all these questions from the multiple perspectives of Tibetan Bön tradition, Western psychology and personal experience. We will introduce meditation practices you can use to prepare yourself for...
read more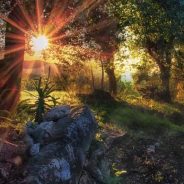 Sintra, Portugal, 13 – 19 July, 2019 Sponsored by Ligmincha Portugal The spiritual path leads to inner insight and deep connection with nature. Through a clear understanding of the primal elements, earth, water, fire, air and space, one can balance emotions, thoughts and actions, leading to a rich and peaceful relationship with ourselves, others, and our world. In nature we clearly see the elements at play, and through our spiritual practice, become deeply appreciative of our natural environment and our responsibility to respect and preserve....
read more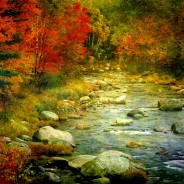 Nature as our Spiritual Refuge A five afternoon workshop May 7 – June 11, 2018 5 – 7 pm Nearly everyone feels nourished, refreshed and renewed when we spend time in Nature. This series of afternoons in beautiful natural settings will support deepening our experience of the healing spiritual qualities of the pure natural presence of the elements. This training is drawn from Tibetan practices of connecting to earth, water, fire, wind and space, to heal, renew, and bring balance to ourselves as well as to the earth itself. Each...
read more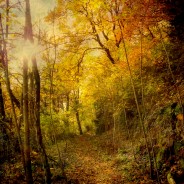 Nature as our Spiritual Refuge A six afternoon workshop July 9 – August 13, 2018 All indigenous spiritual traditions of the world know that nature is filled with spirit, is alive, and responds to people with right intention. In this series of six afternoon sessions we will explore and connect to the spirits that live within the trees, stones, streams, ponds, fires, winds and sky. In the first part of the Healing with Nature series we learned to connect with the pure elemental energies present in nature. In this second stage we learn to...
read more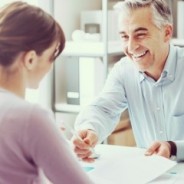 How do you feel when approaching a job interview? Fearful? Unprepared? Nervous? You are not alone. Most people go into job interviews unprepared, and do not present themselves in the most positive light. How do I know this? Because I have interviewed hundreds of people to fill positions ranging from senior executives to administrative assistants. But job interviewing is a skill that can be learned and your interview performance can be dramatically improved, leading to a much greater potential of getting a great job offer. Did you know that...
read more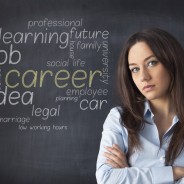 Feel stuck or unhappy in your job, yet uncertain how or where to move to the next step on your career path? Ready to look beyond getting a job, to discovering your true work? Dissatisfied with the many career questionnaires that tell you what you already know? Let's look at some ways to go deeper, to discover work that is both satisfying to you, and meets your financial goals. To discover your true vocation it is useful to reflect upon several important questions: What do you feel to be your life purpose? What are your key values? What...
read more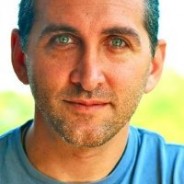 Former lawyer, blogger, serial entrepreneur and author Jonathan Fields points out that people are so afraid of failing that it prevents them from achieving success in their careers. People are so conditioned to fear failure that they cannot conceive success. Three common fears are: Fear of failure, fear of judgement and oddly, fear of success. He says, "And fear of failure can be this devastating thing because we just ask this question, 'What if I fail?' …It stops us from asking two other questions, which are mission critical to our ability...
read more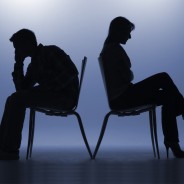 All of us at one time or another feel stuck, at a loss for how to make a relationship work better. This can be in a work situation, or in a personal relationship; the principles are the same. We can feel hurt, used, victimized, angry, or disconnected. The other person is not doing what we expected! If only they would pull their due, not fool around, and change into a nice person! What happened to that warm feeling we used to have when we first got to know one another? Blame, regret, guilt, anger and remorse keep us stuck in a self-centered...
read more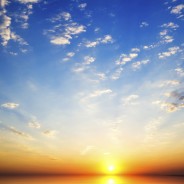 In the wonderful TEDx presentation below, Anita Moorjani describes how she faced end stage cancer, and slipped into a coma as her family was called to say their last goodbyes. She left her body and her consciousness expanded, as she became aware of what all her family was experiencing, even her brother who was on a plane rushing to see her before she passed. She felt the consciousness of her father and best friend, who had recently passed, trying to guide and help her understand what she was experiencing. She found herself in a realm of...
read more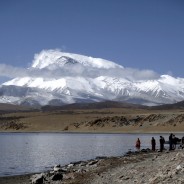 In the high Himalayas the beauty and majesty of nature is a tangible presence, and a power to be reckoned with. Humans seem tiny amidst the towering mountains, expansive plateaus and vast sky. Storms can sweep over farms and destroy all the crops with huge hail in a matter of minutes. Snows can bury roads, houses and livestock. The rivers flowing from the snowmelt in summer are essential to survival in this high desert. As a result of the qualities of this unique, fragile, and beautiful landscape, Tibetans hold nature very sacred, and...
read more